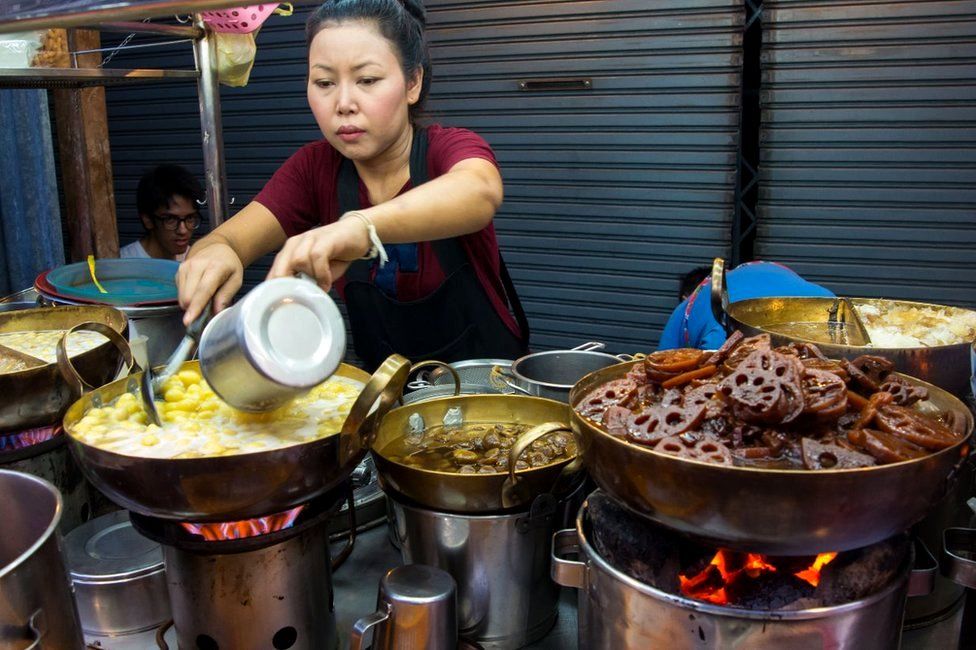 When you visit Thailand, the country has plenty to offer, and you can visit tropical beaches, explore the jungles, and see many beautiful sights. One of the things that many tourists love when they visit the country is the vast array of delicious Thai food you can enjoy, and some of the best dishes are found on the streets of Bangkok. Whether you try fried chicken with original Sriracha sauce or something else entirely, there are many culinary delights on offer, and some of the most popular ones are listed below.
Pad Thai
You will see many street vendors preparing and selling Pad Thai, a popular dish with locals and tourists alike. The dish comprises noodles fried in a wok, and you can add meat or seafood if you like, and it also often have bean sprouts. For a few Baht more, you can add an egg, and you can add the condiments to your dish yourself, which usually include:
·         Salt
·         Sugar
·         Peanuts
·         Dried Chilli
Som Tam
If you are looking for a delicious meal packed full of taste, exceptionally healthy for you, and suitable for vegetarians, Som Tam may be the perfect choice for you. The dish will usually be made with shredded green papaya carrots, tomatoes, and chilli and will also have sugar, garlic, lime, and peanuts. There are various recipes for this dish, but it is something Thai people love, and you can find it wherever you go in Thailand in many different forms.
Poh Pia Tod
Poh Pia Tod is also known as spring rolls, which are popular in many Asian cuisines, and you will find some genuinely delicious ones on the streets of Thailand. It is common to find vegetarian spring rolls with minced pork, and they are not usually a spicy dish if you have trouble handling the heat. They typically have a sweet chilli sauce which is perfect for dipping them in and goes well with these tasty delicacies.
Banana Pancakes
If you have a sweet tooth and are looking for something to satisfy your cravings, you may want to try banana pancakes, and these are available throughout the country. They often have different toppings, which you can add, including chocolate sauce, condensed milk, jams, and a whole host of other sweet flavours.
These are a few of the dishes you should try from the street vendors when visiting Thailand, but there are plenty more you can try. You can click here to see more foods sold by street vendors so you can start planning a culinary tour of Bangkok when you visit.