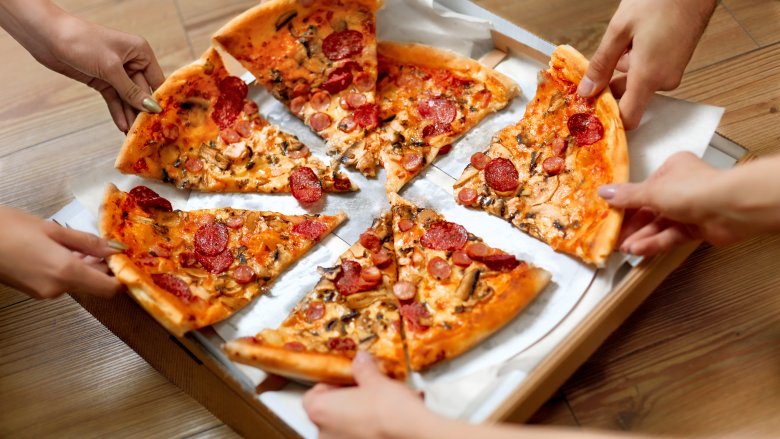 There are a lot of factors that go into making the perfect pizza dough, and one of these factors that is often overlooked is the weather.
While it would be impractical to wait for just the right temperature to make pizza dough, you can use these tips to overcome the weather and fluctuating temperatures to have your dough come out with a high quality consistently.
Control your preparation temperatures
It is best to not have your dough exposed to extreme temperatures. This includes where you store it, prepare it, and even eventually cook it.
Making sure you're aware of the temperature in your cooler, kitchen and even oven is key in getting consistent dough. Make sure you periodically check the accuracy of your oven's temperature gauge. When you're making your dough during moments of extreme temperature, you can also make sure to adjust the heat or AC in the kitchen to make sure you have a consistent temperature.
Match your water with the temperature
Making sure you control yeast activation during the dough making process is very important. As a reference, warm water will activate yeast fermentation during the proofing process of the dough. However, if the water used is closer to room temp, your dough may be at risk of rising far too quickly. So, make sure you match the water used to the temperatures during preparation is key. Use warm water when the temperature is cool, and ice water during warmer weather to help slow fermentation of the yeast.
Adjust your formulas
Humidity impacts the level of dough absorption. So, to make up for this during periods of warmer and cooler temperatures you may want to change the amount of water your recipe calls for. Adding some oil instead of water during humid times will help soften the dough, making it easier to work with.
Pre-made dough balls
Pre-made dough balls can help improve consistency during bouts of bad weather because it means the dough is all made at one time, in a controlled environment.
This post was written by Shan Bakrac, owner of Top Slice Pizzeria. Top Slice Pizzeria is the best slice of St Pete pizza with over 35 years of experience, and the best ingredients on the market to make the freshest pizza! If you're in the Downtown St. Pete area come on in, place an order for pickup or find us on Uber EATS!